Kaya Gerber: before and after losing weight
Contrary to the opinion of many, Kaya Gerber was never thin and her thinness, of course, is not natural and not by nature. But very often I see such comments on her photos: she was lucky with genetics. And I decided to make a post and invite you to follow her transformation from a healthy ruddy girl into a woman on the verge of anorexia.
Here Kaya is 13 years old (2014), the girl is plump.
She is already 14 (2015)
Pretty good!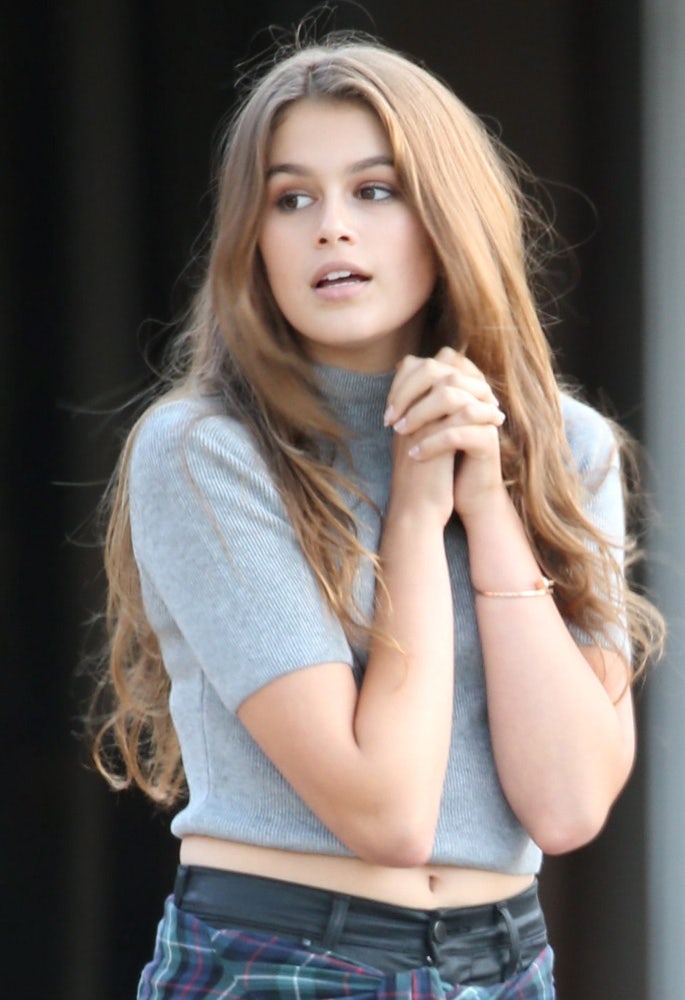 At the beginning of 2016 she is a long-legged, plump teenager
In my opinion, at that moment she had wonderful model parameters and an excellent height / weight ratio
Then something went wrong. Unhealthy weight loss began in the second half of 2016, I think it was decided to push the baby into the world of high fashion.
2017 Kaya appeared at the Halloween party in 2017
February 2018 Spring 2018 in Malibu
Looks haggard and tired
October 2018
While I was looking for her not staged photos of recent months, I noticed that she smiles only when she sees that they are taking pictures of her. Mostly she walks with a stone face, even with her friends / boyfriend, but as soon as she notices the paparazzi, she begins to portray life contentment.
The last photo I found is from LA.
Here is such a selection. I hope Kaya starts eating, gaining weight and smiling sincerely again, because the brain has received enough glucose and produces serotonin, and not because it is around the camera.
back to top